Reach your goals faster with a TFSA.
A Tax-Free Savings Account (TFSA) will help you save money for short and long-term goals.
Enjoy the benefits of a TFSA
Grow your money – Because your TFSA is tax-free, your earnings will be tax sheltered.
No age limit – Unlike the RRSP, you can contribute to your TFSA for as long as you'd like.
Use it for short and long-term goals.
Recontribute withdrawals – Any withdrawal you make can be recontributed the following year.
Unused contribution room can be carried to future years.
It can hold a number of investments – Term deposits, mutual funds and stocks included.
Think of a TFSA as an umbrella. Under that umbrella the TFSA can hold a savings account, a GIC or term deposit, mutual funds or even individual stocks and bonds. An individual can add to their TFSA with after tax dollars and have that money grow tax free. When the individual pulls money out of their TFSA they are not subjected to any taxes upon withdrawal. This includes the growth that they earned on their money while it was in the TFSA. The important thing to remember about why you should use the TFSA as an investment vehicle is to allow your money to grow TAX FREE! Some of you have your money in a non-registered GIC/term deposit and you receive a tax slip every year that you have to claim as interest income. Why wouldn't you move that GIC/term deposit to a TFSA and avoid being taxed on that interest every year? There are other great benefits included in TFSA investments. You can designate beneficiaries for your TFSA and have them pay out directly to beneficiary. Another plus is that you can have the TFSA roll to your spouse and have the money in the TFSA continue to grow TAX FREE!
**Other rules apply to TFSA
Need a hand?
Whether you're saving for retirement, a new car or a dream vacation, our experienced team will tailor their advice to help you maximize your savings to get there.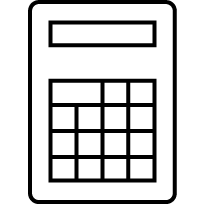 How much will I save?
Our TFSA Calculator will help you figure out how much you could save for your life goals when you invest in a Tax-Free Savings Account.