At Biggar & District Credit Union it is more than just the work you do. It's also about the difference you make in people's lives and the difference we make in yours. 
If you are interested in an open position, email your resume to
humanresources@biggarcu.ca
. Include a cover letter where you tell us about yourself. We value innovative thinkers and welcome cover letters in written or video format. 
We are committed to being an equal opportunity employer. 
We thank all applicants for their interest; however, only those candidates being considered for an interview will be contacted. 

Before applying, please read the job posting carefully to ensure you possess the relevant skills and experience. 
If you are shortlisted for a position, we will contact you to move forward with an interview. If you're not selected for a position, you will not be contacted, however we encourage you to continue applying for future positions that match your qualifications and interest. 
Your interview will be conducted by a member of the HR team and the department manager. You should expect the interview to take between 45 and 90 minutes, depending on the complexity of the position. We may require you to prepare a short presentation on a specific topic, but this will be communicated to you early on. 
After we have completed all interviews, we'll make our decision. You'll be contacted by our HR team whether you were successful in your application or not. If you are the selected candidate, we will be contacting you with an offer of employment. This offer is conditional upon you successfully passing the criminal, financial and reference checks needed for your position. 
What our employees are saying
Ian Hawkins

VP Support Services
Choosing to work for the Biggar & District Credit Union has been one of the best decisions I could have made. It has allowed me to grow as both a person and a professional, by working alongside many great people with a vast amount of knowledge and experience to draw on. It has provided me endless training opportunities, as well as opportunity to advance and further my career without leaving my hometown.
The level of commitment this organization has for the community is another reason I am proud to be a part of it. Through the various initiatives, donations and sponsorships, it is evident that the Credit Union truly is a community builder.
Ashley Booker

Investment Specialist
I feel that as an organization the Biggar and District Credit Union is truly committed to its employees, members, and communities.  BDCU encourages us to help members find the best products and services to suit their needs without using high pressure sales tactics.  They encourage career development through continued education, and in doing so can provide local experts within our communities. For me personally, they have strongly supported my career path; providing the resources needed to complete courses and monetary rewards upon completion.  Biggar and District Credit Union's continuing commitment to our communities is shown through the various donations and sponsorships that are given out.   As an employee of BDCU we are encouraged to become involved in the community, with the credit union even providing a paid day for volunteering to show their appreciation.  I believe through the commitment to community, members and employees that BDCU is a wonderful place to work.
A place to grow and prosper
Working at the Biggar & District Credit Union provides you with the best of both worlds. During the day, you'll experience a fast paced work environment and outside of work hours, you'll be able to relax in a quieter setting. Biggar, Perdue and Landis offer all the amenities you need, and if you want something extra, the drive into Saskatoon will take you just under an hour. Our families are important to us and living in these communities, we have ample time to spend with them. 
Be a team player
We work together to serve our members better. We partner with others to build better communities.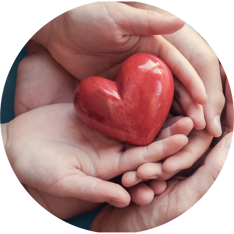 Build your community 
You have various opportunities to give back to the community. In fact, we even pay you to volunteer a day every year.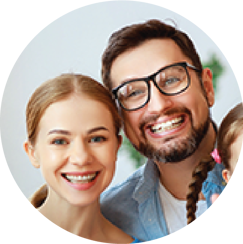 Have some fun!
Work and no play, makes for a dull day. We make time to have fun at work. 
Browse open positions in the Credit Union System
The Credit Union system is the backbone of the Prairies. If you want to work in the system, have a look at these open positions.